Alban Birthday Flowers Collection
Happy birthday, bouquets and arrangements will make someone's birthday a special one!
Send Birthday Flowers same day in Alban with Canada Flowers, Alban's Premier Florist. Featuring prices in Canadian dollars.
---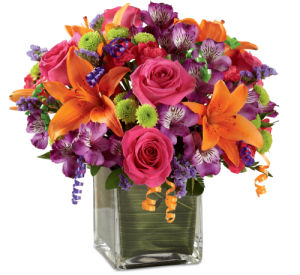 A special selection of popular FTD® gifts for celebrating birthdays across Canada. Canada Flowers is FTD's top Canadian Florist.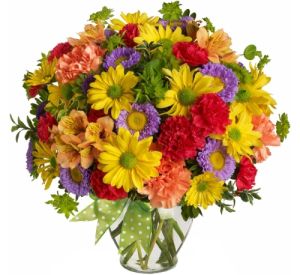 Shop from our selection of Teleflora birthday flowers. Choose the best Teleflora birthday flowers for delivery across Canada.
STAFF PICK!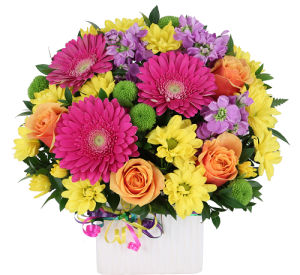 Festive birthday flower gifts found nowhere else online. Our Canada Flowers Originals will make their day a special one.
Related Products
A selection of flower arrangements available for flower delivery in Alban. Shop FTD® Birthday Flowers, Teleflora Birthday, Birthday Flowers.
---
Rutter Flower Delivery, Jamot Flower Delivery, Bigwood Flower Delivery, Bayswater Flower Delivery, French River Flower Delivery, Ouellette Flower Delivery, Bon Air Flower Delivery, Hartley Bay Flower Delivery, Key Junction Flower Delivery, Noelville Flower Delivery, Pickerel Flower Delivery, Paget Flower Delivery, Chartrand Corner Flower Delivery, Monetville Flower Delivery, Cranberry Flower Delivery, Pakesley Flower Delivery, Burwash Flower Delivery, Ludgate Flower Delivery, North Monetville Flower Delivery, Estaire Flower Delivery, Sucker Creek Landing Flower Delivery, Waterfall Flower Delivery, Wolseley Bay Flower Delivery, Secord Flower Delivery, St.-Charles Flower Delivery, St. Charles Flower Delivery, Wanup Flower Delivery, St. Cloud Flower Delivery, Dunnet's Corner Flower Delivery, Britt Flower Delivery, Byng Inlet Flower Delivery, Notre Dame du Lac Flower Delivery, Hagar Flower Delivery, Beaverstone Bay Flower Delivery, The Depot Flower Delivery