Customer Reviews & Testimonials
At Canada Flowers we work hard every day to make sure your experience with us is an exceptional one - from finding us online, to quickly locating what you want on our website, to placing your order online securely and privately with trust and ease, to receiving communications from our customer service department, and, most importantly, to having beautiful, fresh flowers delivered on-time. Every day our valued customers call and write to us to tell us about their positive experiences with Canada Flowers (Flowers.ca Inc.). Below are listed a brief selection of recent reviews, customer comments, and testimonials.
Want to leave a comment for our customer service specialists and managers? Please feel free to contact us by email.
Want to review our services on social media and share with others online? Leave a review on Google Plus. We're listening!
---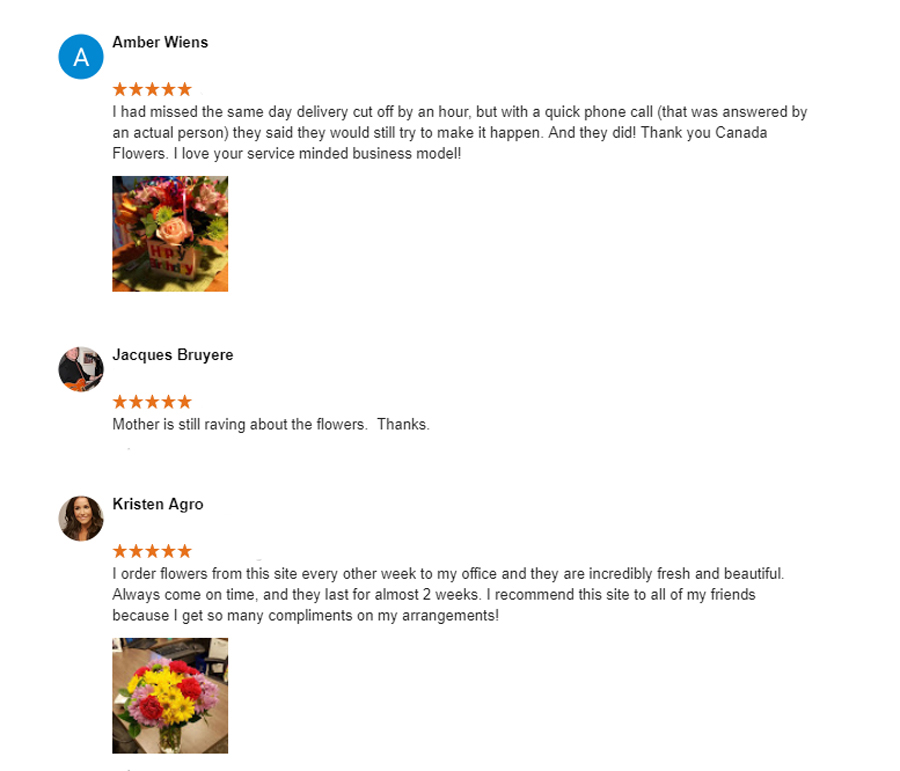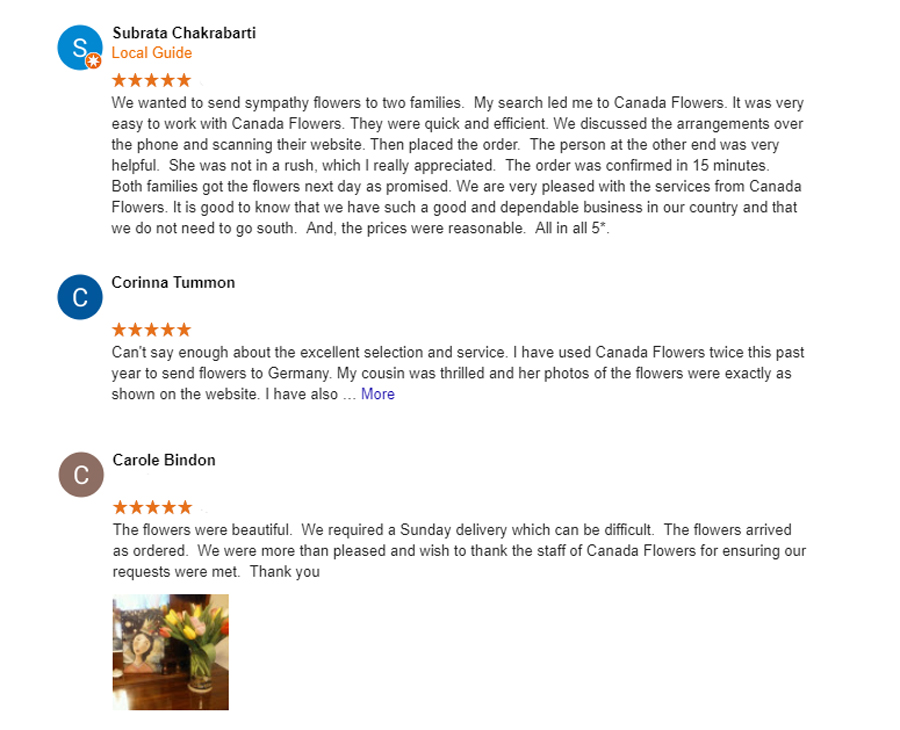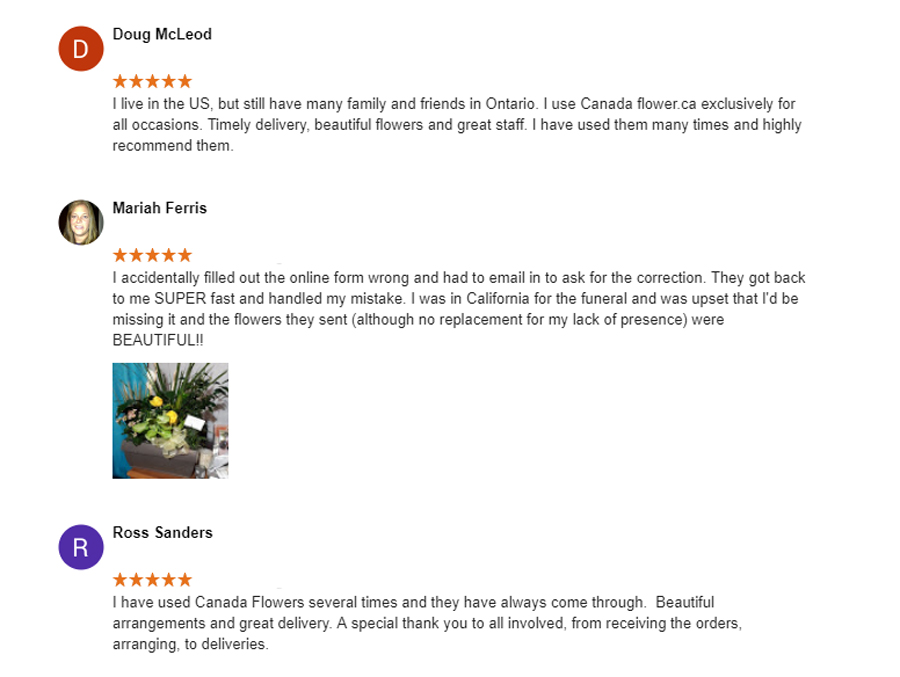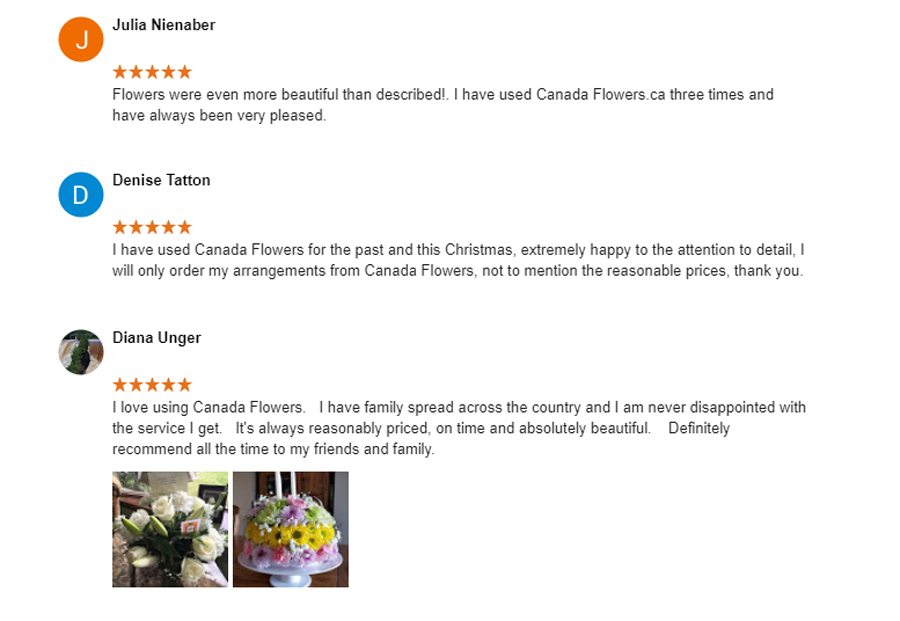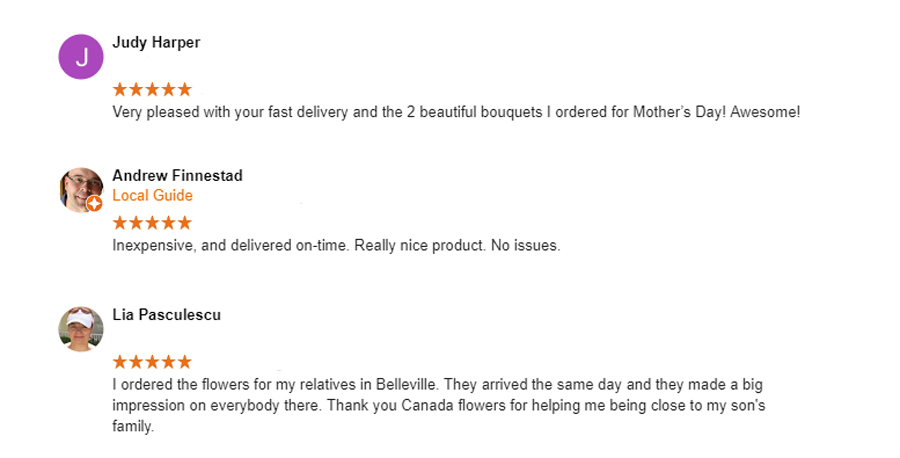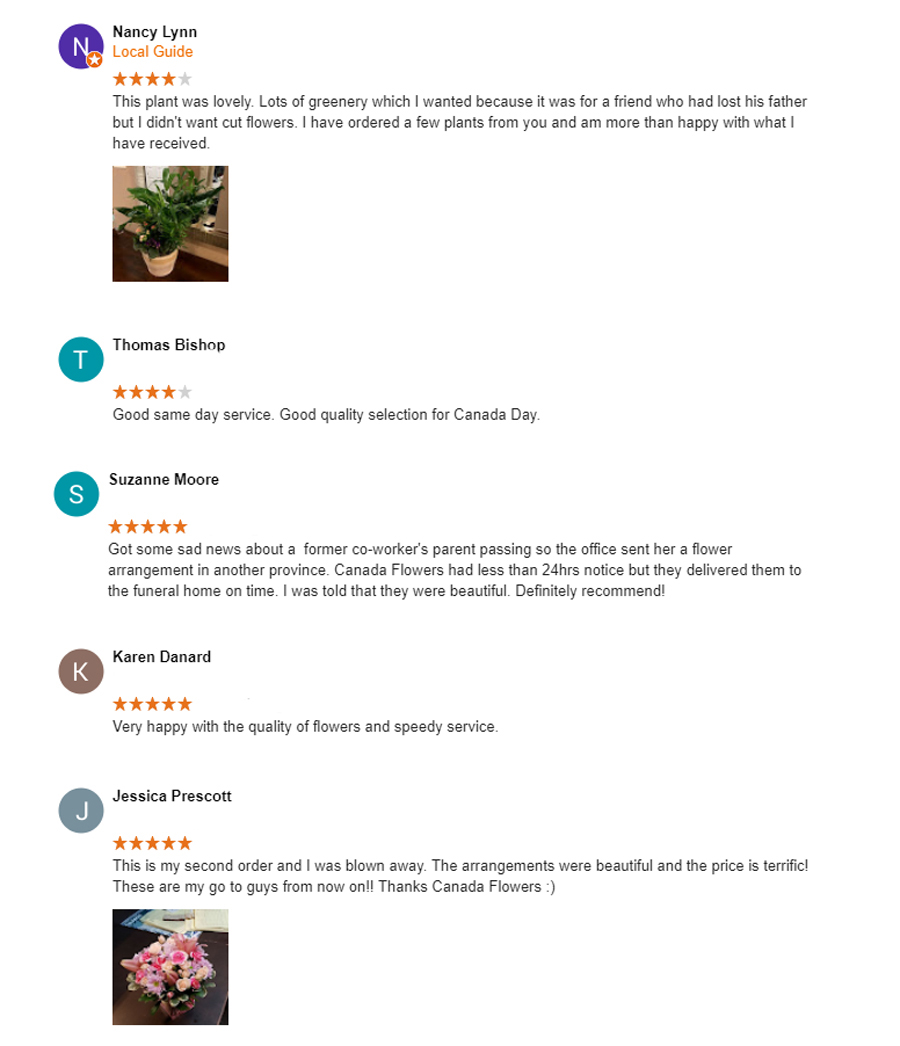 ---