Shop By Flower Varieties
Do you like to shop by flower variety, style, colour or price range? Check out our all new Shop Our Flowers section! New catalogues are being added daily. Featuring same day flower delivery to most towns and cities across Canada. Choose Canada's National Florist when ordering your next arrangement or bouquet by variety.
---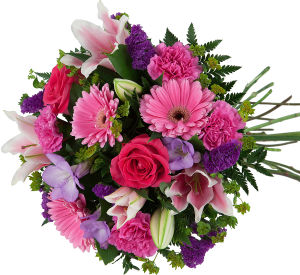 Our bouquets catalogue is made up exclusively of freshly cut bouquets wrapped and tied with a bow.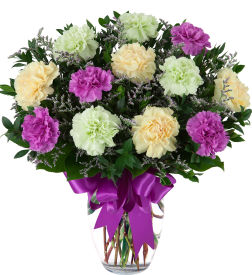 Beautiful, long lasting carnation bouquets and arrangements below can be given for any occasion. Enjoy!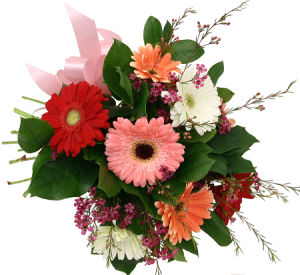 Our popular arrangements featuring Gerbera daisies! Big, bright and Beautiful! Perfect for any floral giving occasion!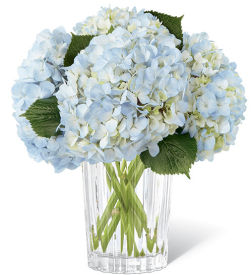 Order online from our stunning selection of beautiful floral arrangements all featuring hydrangeas.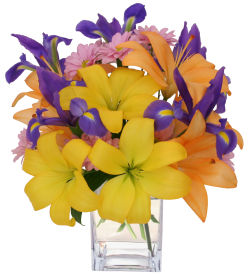 From Asiatic lilies, Casablanca lilies, Stargazers and more - there's something for everyone and every occasion.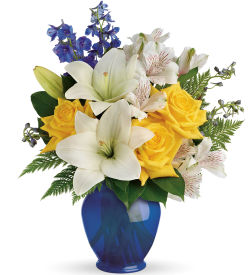 Whether it's your favourite colour or their favourite colour, pick and choose easily with our colour selector!
---
A selection of flower arrangements available for flower delivery across Canada. Shop Wrapped Bouquets, Carnations, Gerberas, Hydrangeas, Lilies, Roses, By Colour, Red Roses · Choose From 1 to 36 Red Roses.
---