Airdrie Birthday Flowers Collection
Happy birthday, bouquets and arrangements will make someone's birthday a special one!
Send Birthday Flowers same day in Airdrie with Canada Flowers, Airdrie's Premier Florist. Featuring prices in Canadian dollars.
---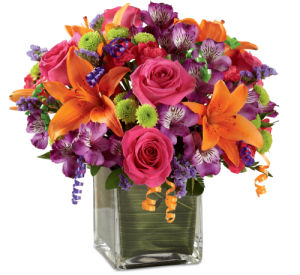 A special selection of popular FTD® gifts for celebrating birthdays across Canada. Canada Flowers is FTD's top Canadian Florist.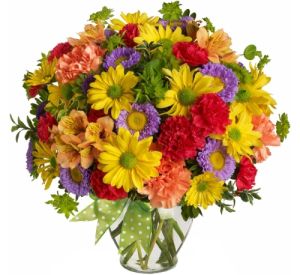 Shop from our selection of Teleflora birthday flowers. Choose the best Teleflora birthday flowers for delivery across Canada.
STAFF PICK!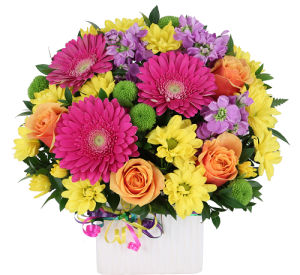 Festive birthday flower gifts found nowhere else online. Our Canada Flowers Originals will make their day a special one.
Related Products
A selection of flower arrangements available for flower delivery in Airdrie. Shop FTD® Birthday Flowers, Teleflora Birthday, Birthday Flowers.
---
Helmsdale Flower Delivery, Balzac Flower Delivery, Rocky View County Flower Delivery, Rocky View Flower Delivery, Coventry Hills Flower Delivery, Collicutt Flower Delivery, Cinnamon Hills Flower Delivery, Country Hills Village Flower Delivery, Panorama Hills Flower Delivery, Crossfield Flower Delivery, Beddington Flower Delivery, Simons Valley Flower Delivery, MacEwan Flower Delivery, Harvest Hills Flower Delivery, Nier Flower Delivery, Kersey Flower Delivery, Sandstone Valley Flower Delivery, Beddington Heights Flower Delivery, Hamptons Flower Delivery, Hawkwood Flower Delivery, Citadel Flower Delivery, Martindale Flower Delivery, Saddle Ridge Flower Delivery, Huntington Hills Flower Delivery, Taradale Flower Delivery, Castleridge Flower Delivery, Thorncliffe Flower Delivery, North Haven Upper Flower Delivery, Falconridge Flower Delivery, Edgemont Flower Delivery, Arbour Lake Flower Delivery, Royal Oak Flower Delivery, Coral Springs Flower Delivery, Rocky Ridge Flower Delivery, Delacour Flower Delivery