Grasswood Congratulations Flowers
Send congratulations flowers and gifts to almost anywhere in Grasswood with Canada Flowers. Featuring our all-new catalogue of flowers to express your joy and congratulations to friends, family, loved ones, co-workers and employees. These bouquets and flower arrangements have been selected to help you say, "Well done!" There are no added service fees at checkout.
---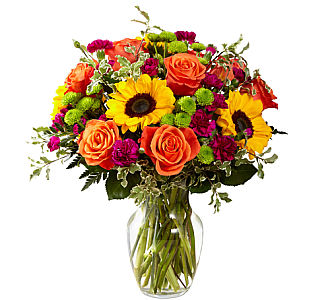 No matter what you're celebrating, sending flowers or balloons for congratulations is sure to please.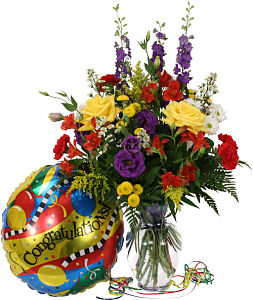 Join the celebration and cheer on their accomplishments today with fresh flowers, bouquets and arrangements.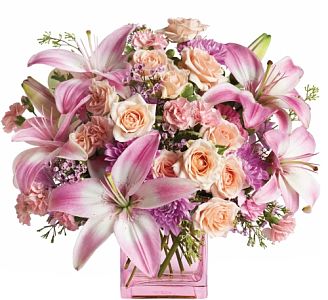 Congratulations flowers, there's no doubt you'll agree that any of them deliver a "high-five," in style!
Related Products
A selection of flower arrangements available for flower delivery in Grasswood. Shop FTD® Congratulations, Congratulations, Teleflora Congratulations.
---
Riverside Estates Flower Delivery, Furdale Flower Delivery, Beaver Creek Flower Delivery, Saskatoon Flower Delivery, Corman Park Flower Delivery, Casa Rio Flower Delivery, Clavet Flower Delivery, Vanscoy Flower Delivery, Grandora Flower Delivery, Martensville Flower Delivery, Dundurn Flower Delivery, Warman Flower Delivery, Bradwell Flower Delivery, Thode Flower Delivery, Dalmeny Flower Delivery, Delisle Flower Delivery, Osler Flower Delivery, Aberdeen Flower Delivery, St Denis Flower Delivery, Langham Flower Delivery, Asquith Flower Delivery, Elstow Flower Delivery, Allan Flower Delivery, Vonda Flower Delivery, Hanley Flower Delivery, Hepburn Flower Delivery, Kinley Flower Delivery, Colonsay Flower Delivery, Hague Flower Delivery, Borden Flower Delivery, Tessier Flower Delivery, Prud'Homme Flower Delivery, Meacham Flower Delivery, Perdue Flower Delivery, Ardath Flower Delivery