Elphin Flower Giving Sentiments
Send Flowers same day in Elphin with Canada Flowers, Elphin's Premier Florist. At Canada Flowers, we offer over 1500 flowers, plants and fruit baskets in over 60 catalogues covering special occasions, sentiments, seasons, holidays, varieties and more. On this page we have selected our most popular flower giving sentiments. Don't see a sentiment listed? Then simply visit our Anytime Flowers, Budget Flowers or Flower Varieties catalogues. There's plenty to choose from. Enjoy!
---
Join the celebration and cheer on their accomplishments today with fresh flowers, bouquets and arrangements. They'll feel even better!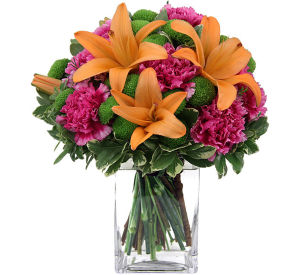 Friends are the glue that keeps us together in good times and bad. Take a moment and show a friend today how much they mean to you.
Whether someone you know needs some cheering up or simply some bright flowers to aide in recovery, we'll got lots of flowers to help.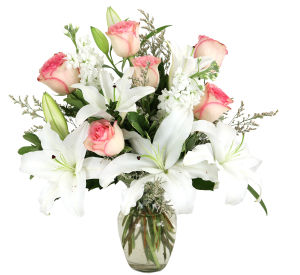 Demonstrate your love and affection by sending flowers from our Love and Romance catalogue. Roses, lilies, teddy bears, chocolates...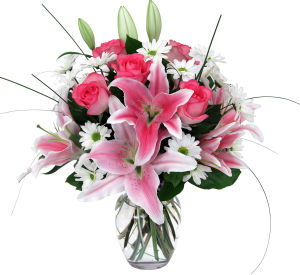 Pay it back by taking a moment to send them some fresh, bright flowers as a great way to simply say Thank you!
We all want to reach out, help and express our sympathies during a time of loss. Giving flowers is traditional, trusted expression of sympathy.
Our sympathy flower are ideally suited for sending to the family home or office during a time of loss. We have over 100 selections.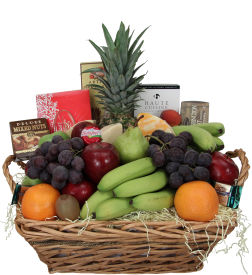 A gift basket of fruit or gourmet foods can be a traditional and welcome gift.
Related Products
A selection of flower arrangements available for flower delivery in Elphin. Shop Congratulations Flowers, Friendship Flowers & Gifts, Get Well Flowers, Love & Romance Flowers, Thank You Flowers & Gifts, Sympathy Flower Arrangements, Sympathy Budget Flowers, Sympathy Fruit & Gourmet Gift Baskets, Sympathy Plants.
---
Mississippi Station Flower Delivery, Snow Road Station Flower Delivery, McDonalds Corners Flower Delivery, Clarendon Station Flower Delivery, Maberly Flower Delivery, Lavant Flower Delivery, Watsons Corners Flower Delivery, Poland Flower Delivery, Sharbot Lake Flower Delivery, Fallbrook Flower Delivery, Wemyss Flower Delivery, Bolingbroke Flower Delivery, Ompah Flower Delivery, Clydesville Flower Delivery, Herrons Mills Flower Delivery, Hopetown Flower Delivery, Lanark Flower Delivery, Ardoch Flower Delivery, Balderson Flower Delivery, Brightside Flower Delivery, Glen Tay Flower Delivery, Middleville Flower Delivery, Mountain Grove Flower Delivery, Flower Station Flower Delivery, Long Lake Flower Delivery, Tatlock Flower Delivery, Tichborne Flower Delivery, Perth Flower Delivery, Plevna Flower Delivery, Fernleigh Flower Delivery, Parham Flower Delivery, Kirk Cove Flower Delivery, Westport Flower Delivery, Innisville Flower Delivery, Arden Flower Delivery