Canaan Station Congratulations Flowers
Send congratulations flowers and gifts to almost anywhere in Canaan Station with Canada Flowers. Featuring our all-new catalogue of flowers to express your joy and congratulations to friends, family, loved ones, co-workers and employees. These bouquets and flower arrangements have been selected to help you say, "Well done!" There are no added service fees at checkout.
---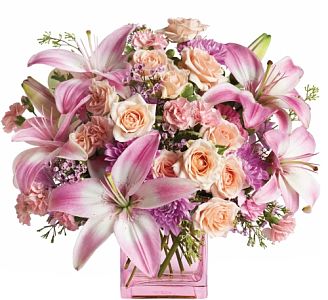 Congratulations flowers, there's no doubt you'll agree that any of them deliver a "high-five," in style!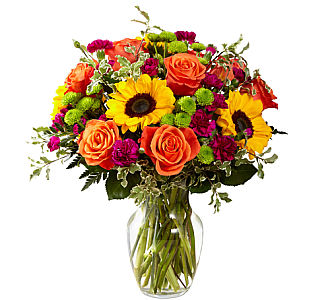 No matter what you're celebrating, sending flowers or balloons for congratulations is sure to please.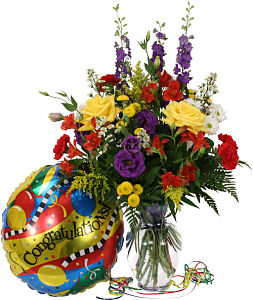 Join the celebration and cheer on their accomplishments today with fresh flowers, bouquets and arrangements.
Related Products
A selection of flower arrangements available for flower delivery in Canaan Station. Shop Teleflora Congratulations, FTD® Congratulations, Congratulations.
---
Hebert Flower Delivery, Gallagher Ridge Flower Delivery, Birch Ridge Flower Delivery, New Scotland Flower Delivery, Indian Mountain Flower Delivery, Coal Branch Flower Delivery, Gladeside Flower Delivery, Clairville Flower Delivery, Dundas Flower Delivery, Stilesville Flower Delivery, Lutes Mountain Flower Delivery, Monteagle Flower Delivery, Berry Mills Flower Delivery, Adamsville Flower Delivery, Ammon Flower Delivery, Steeves Mountain Flower Delivery, Second North River Flower Delivery, Beersville Flower Delivery, Irishtown Flower Delivery, Boundary Creek Flower Delivery, Pelerin Flower Delivery, Allison Flower Delivery, Upper Coverdale Flower Delivery, Lewis Mountain Flower Delivery, Salisbury Flower Delivery, Salisbury West Flower Delivery, Harewood Flower Delivery, Dobson Corner Flower Delivery, Beaverbrook Albert Co Flower Delivery, Pine Ridge Flower Delivery, Fords Mills Flower Delivery, Wheaton Settlement Flower Delivery, Cails Mills Flower Delivery, Macdougall Settlement Flower Delivery, Ford Bank Flower Delivery