Acadie Siding Thank You Flowers & Gifts
At Canada Flowers, we love our role in helping people give flowers as gifts all over Acadie Siding. Say "Thank-you" with style at Canada Flowers! Flower delivery to most towns and areas is available same day. Thank someone with a specially designed thank you flower arrangement or bouquet today!
---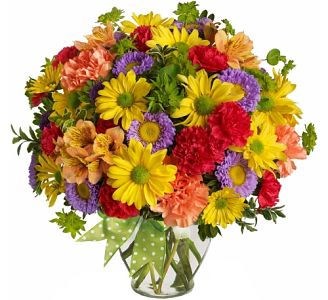 Celebrate the kindness of others with colorful Thank You flowers hand-arranged and delivered by a local florist.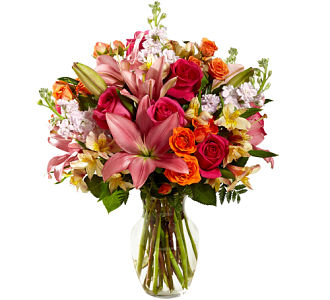 Go the extra mile and give them a lovely arrangement of FTD® thank you flowers.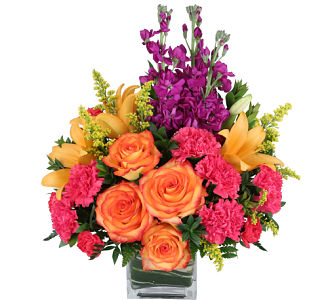 Pay it back by taking a moment to send them some fresh, bright flowers as a great way to simply say Thank you!
Related Products
A selection of flower arrangements available for flower delivery in Acadie Siding. Shop Teleflora Thank You, FTD® Thank You Flowers, Thank You Flowers.
---
Noinville Flower Delivery, Rogersville Flower Delivery, Acadieville Flower Delivery, Kent Junction Flower Delivery, Collette Flower Delivery, Rosaireville Flower Delivery, Murray Settlement Flower Delivery, Barnaby Flower Delivery, Bass River Flower Delivery, Smith's Corner Flower Delivery, Harcourt Flower Delivery, Aldouane Flower Delivery, Laketon Flower Delivery, Kouchibouguac Flower Delivery, Cails Mills Flower Delivery, St Margarets Flower Delivery, McKinleyville Flower Delivery, Chelmsford Flower Delivery, Redmondville Flower Delivery, Cains River Flower Delivery, Browns Yard Flower Delivery, Gray Rapids Flower Delivery, Howard Flower Delivery, Keenans Flower Delivery, Derby Flower Delivery, Bryenton Flower Delivery, Millerton Flower Delivery, Barnettville Flower Delivery, Targettville Flower Delivery, Fords Mills Flower Delivery, Upper Derby Flower Delivery, Big Cove Flower Delivery, Doyles Brook Flower Delivery, South Nelson Flower Delivery, White Rapids Flower Delivery