Acadia Valley Teleflora Christmas 2018
This Christmas, shop online with Canada Flowers for beautiful Teleflora flowers and keepsake gifts. Canada Flowers Teleflora 2018 Christmas catalogue features beautiful flowers for delivery in Acadia Valley. We are proud to offer popular, affordable and fashionable Teleflora Christmas Flowers delivered fresh to the door by the finest Teleflora florists in Acadia Valley. View some of our best selling holiday favourites like Thomas Kinkade's Snowfall Dreams Bouquet, Teleflora's Frosty Enchantment Bouquet, and Teleflora's Cardinals In The Snow Ornament!
---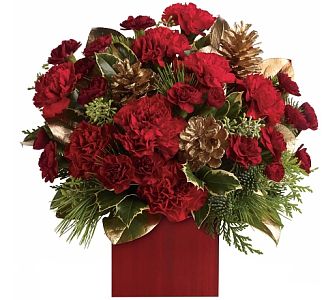 View our festive and affordable Teleflora holiday collection to suit any holiday budget!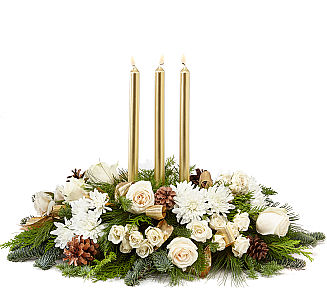 Add a little glow to your holiday table this season with Teleflora!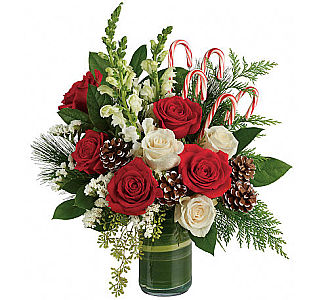 These charming choices are Teleflora customer top-picks. You can't go wrong!
Related Products
A selection of flower arrangements available for flower delivery in Acadia Valley. Shop Teleflora Christmas Budget Flowers, Teleflora Christmas Centerpieces, Teleflora Christmas Arrangements.
---
Sibbald Flower Delivery, Empress Flower Delivery, Oyen Flower Delivery, Alsask Flower Delivery, Bindloss Flower Delivery, Mantario Flower Delivery, Marengo Flower Delivery, Laporte Flower Delivery, Cereal Flower Delivery, Buffalo Flower Delivery, Flaxcombe Flower Delivery, Leader Flower Delivery, Mendham Flower Delivery, Eatonia Flower Delivery, Loverna Flower Delivery, Chinook Flower Delivery, Esther Flower Delivery, Burstall Flower Delivery, Hoosier Flower Delivery, New Brigden Flower Delivery, Sedalia Flower Delivery, Prelate Flower Delivery, Big Stone Flower Delivery, Liebenthal Flower Delivery, Glidden Flower Delivery, Sceptre Flower Delivery, Smiley Flower Delivery, Hilda Flower Delivery, Compeer Flower Delivery, Youngstown Flower Delivery, Kindersley Flower Delivery, Jenner Flower Delivery, Madison Flower Delivery, Richmound Flower Delivery, Altario Flower Delivery