Aberarder Christmas Arrangements
Send Flowers same day in Aberarder with Canada Flowers, Aberarder's Premier Florist. Here you can choose from our best selling and most popular Christmas Flower Arrangements, featuring beautiful arrangements for the Christmas holiday season. We've reviewed our most popular Christmas arrangements and listed them all here for quick and easy online ordering. Merry Christmas from all the staff at Canada Flowers. Enjoy your holiday shopping! Prices below are in Canadian dollars.
---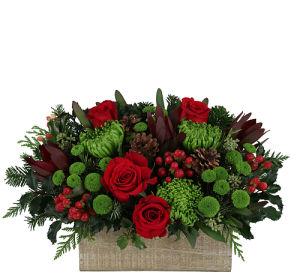 Celebrate the Christmas Holiday season with beautiful arrangements from Canada Flowers!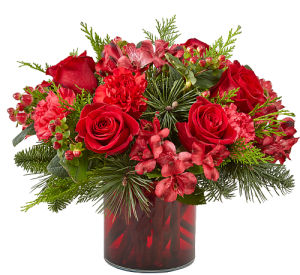 Browse our collection of FTD® designed Christmas arrangements for your holiday decor.
Teleflora's customer top-picks for Holiday flowers! You can't go wrong! ​
Related Products
A selection of flower arrangements available for flower delivery in Aberarder. Shop Christmas Flower Arrangements, FTD® Christmas Arrangements , Teleflora Christmas Arrangements.
---
Sarnia Flower Delivery, Uttoxeter Flower Delivery, Highland Glen Flower Delivery, Camlachie Flower Delivery, Hillsborough Beach Flower Delivery, Errol Flower Delivery, Reeces Corners Flower Delivery, Glendale Beach Flower Delivery, Kertch Flower Delivery, Eton Court Flower Delivery, Kennedy Acres Flower Delivery, Wyoming Flower Delivery, Gustin Grove Flower Delivery, Wanstead Flower Delivery, Brights Grove Flower Delivery, Warwick Flower Delivery, Vyner Flower Delivery, Kinnaird Flower Delivery, Kettle Point Flower Delivery, Mandaumin Flower Delivery, Jura Flower Delivery, Marthaville Flower Delivery, Birnam Flower Delivery, Jericho Flower Delivery, Ravenswood Flower Delivery, Petrolia Flower Delivery, Sutorville Flower Delivery, Bunyan Flower Delivery, Watford Flower Delivery, Osborne Flower Delivery, Ipperwash Beach Flower Delivery, Fourth Line Flower Delivery, Arkona Flower Delivery, Wiltshire Park Flower Delivery, Thedford Flower Delivery