Upper Coverdale Indoor Plants
Plants are a wonderful "green" alternative to perishable flowers and are growing in popularity as a healthy, green gift to send online in Upper Coverdale. Pairing indoor tropical plants with flowering plants we have created unique mixed planters presented beautifully in different types of baskets and ceramic containers. Also, consider sending one of our originally designed Fruit & Gift Baskets.
---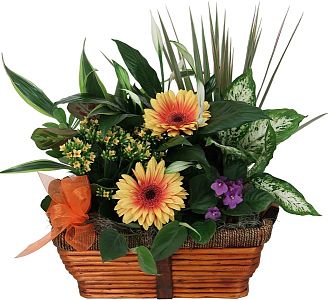 Plants, flowering plants, planter baskets and tropical plants delivered across Canada same day.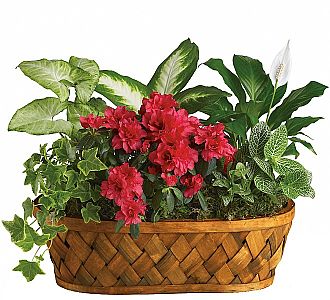 Our top selling plants and assorted planter baskets are a perfect choice if you cannot decide what to send.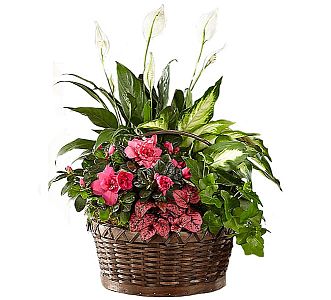 Find beautiful FTD® planters. Select from a variety of indoor planter baskets and orchids.
Related Products
A selection of flower arrangements available for flower delivery in Upper Coverdale. Shop Indoor Plants, Teleflora Indoor Plants, FTD® Indoor Plants.
---
Boundary Creek Flower Delivery, Allison Flower Delivery, Steeves Mountain Flower Delivery, Salisbury Flower Delivery, Salisbury West Flower Delivery, Colpitts Settlement Flower Delivery, Berry Mills Flower Delivery, Second North River Flower Delivery, Lutes Mountain Flower Delivery, Turtle Creek Flower Delivery, Riverview Flower Delivery, Monteagle Flower Delivery, Beaverbrook Albert Co Flower Delivery, Indian Mountain Flower Delivery, River Glade Flower Delivery, Pine Glen Flower Delivery, Stilesville Flower Delivery, Moncton Flower Delivery, The Glades Flower Delivery, Lewis Mountain Flower Delivery, Wheaton Settlement Flower Delivery, Ammon Flower Delivery, Little River Albert Co Flower Delivery, Dieppe Flower Delivery, Gallagher Ridge Flower Delivery, ForeSt Glen Flower Delivery, Lower Coverdale Flower Delivery, Petitcodiac East Flower Delivery, Berryton Flower Delivery, Dawson Settlement Flower Delivery, Stoney Creek Flower Delivery, Parkindale Flower Delivery, Intervale Flower Delivery, Smith Crossing Flower Delivery, Irishtown Flower Delivery