Snow Road Station Birthday Flowers Collection
Send Birthday Flowers same day in Snow Road Station with Canada Flowers, Snow Road Station's Premier Florist. Featuring prices in Canadian dollars. Order by 2 pm EDT for same day delivery to most towns and areas in Snow Road Station.
---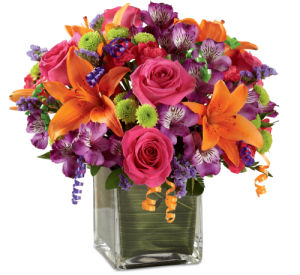 A special selection of popular FTD® gifts for celebrating birthdays across Canada. Canada Flowers is FTD's top Canadian Florist.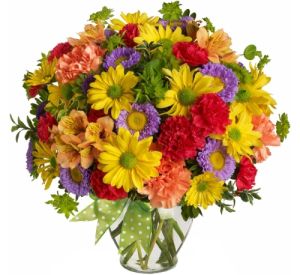 Shop from our selection of Teleflora birthday flowers. Choose the best Teleflora birthday flowers for delivery across Canada.
STAFF PICK!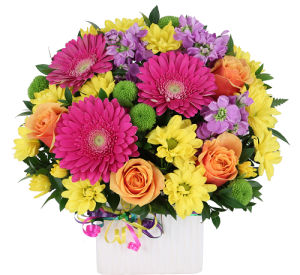 Festive birthday flower gifts found nowhere else online. Our Canada Flowers Originals will make their day a special one.
Related Products
A selection of flower arrangements available for flower delivery in Snow Road Station. Shop FTD® Birthday Flowers, Teleflora Birthday, Birthday Flowers.
---
Mississippi Station Flower Delivery, Elphin Flower Delivery, Clarendon Station Flower Delivery, McDonalds Corners Flower Delivery, Lavant Flower Delivery, Ompah Flower Delivery, Poland Flower Delivery, Maberly Flower Delivery, Ardoch Flower Delivery, Watsons Corners Flower Delivery, Sharbot Lake Flower Delivery, Fallbrook Flower Delivery, Hopetown Flower Delivery, Wemyss Flower Delivery, Brightside Flower Delivery, Herrons Mills Flower Delivery, Bolingbroke Flower Delivery, Clydesville Flower Delivery, Flower Station Flower Delivery, Plevna Flower Delivery, Fernleigh Flower Delivery, Lanark Flower Delivery, Mountain Grove Flower Delivery, Balderson Flower Delivery, Middleville Flower Delivery, Tatlock Flower Delivery, Kirk Cove Flower Delivery, Long Lake Flower Delivery, Glen Tay Flower Delivery, Tichborne Flower Delivery, Arden Flower Delivery, Parham Flower Delivery, Perth Flower Delivery, Innisville Flower Delivery, Harlowe Flower Delivery