Port Franks Congratulations Flowers Collection
Send congratulations flowers and gifts to almost anywhere in Port Franks with Canada Flowers. Featuring our all-new catalogue of flowers to express your joy and congratulations to friends, family, loved ones, co-workers and employees. These bouquets and flower arrangements have been selected to help you say, "Well done!" There are no added service fees at checkout.
---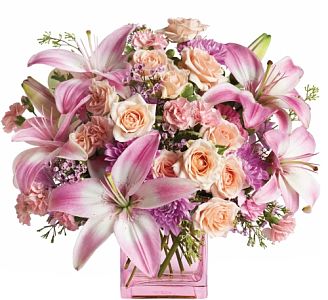 Congratulations flowers, there's no doubt you'll agree that any of them deliver a "high-five," in style!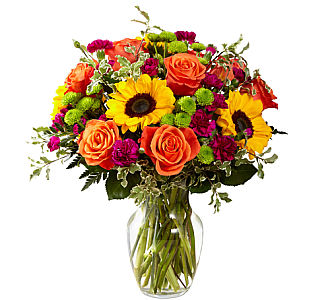 No matter what you're celebrating, sending flowers or balloons for congratulations is sure to please.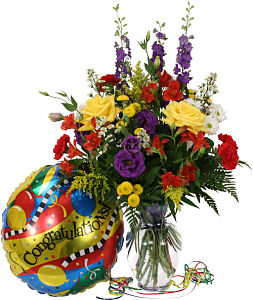 Join the celebration and cheer on their accomplishments today with fresh flowers, bouquets and arrangements.
Related Products
A selection of flower arrangements available for flower delivery in Port Franks. Shop Teleflora Congratulations, FTD® Congratulations, Congratulations.
---
Lambton Shores Flower Delivery, Ipperwash Beach Flower Delivery, Thedford Flower Delivery, Ravenswood Flower Delivery, Kettle Point Flower Delivery, Sylvan Flower Delivery, Grand Bend Flower Delivery, Corbett Flower Delivery, Arkona Flower Delivery, Parkhill Flower Delivery, Shipka Flower Delivery, Keyser Flower Delivery, Mount Carmel Flower Delivery, Dashwood Flower Delivery, Warwick Flower Delivery, St Joseph Flower Delivery, Adelaide Flower Delivery, Crediton Flower Delivery, Nairn Flower Delivery, Ailsa Craig Flower Delivery, Camlachie Flower Delivery, Zurich Flower Delivery, Huron Park Flower Delivery, Reeces Corners Flower Delivery, Watford Flower Delivery, South Huron Flower Delivery, Kerwood Flower Delivery, Centralia Flower Delivery, Carlisle Flower Delivery, Clandeboye Flower Delivery, Wyoming Flower Delivery, Exeter Flower Delivery, Brights Grove Flower Delivery, Hickory Corner Flower Delivery, Strathroy Flower Delivery