Ottawa Thank You Flowers Collection
At Canada Flowers, we love our role in helping people give flowers as gifts all over Ottawa. Say "Thank-you" with style at Canada Flowers! Flower delivery to most towns and areas is available same day. Thank someone with a specially designed thank you flower arrangement or bouquet today!
---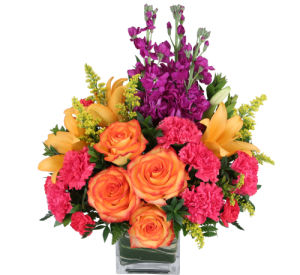 Pay it back by taking a moment to send them some fresh, bright flowers as a great way to simply say Thank you!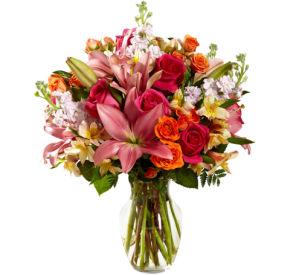 Go the extra mile and give them a lovely arrangement of FTD® thank you flowers.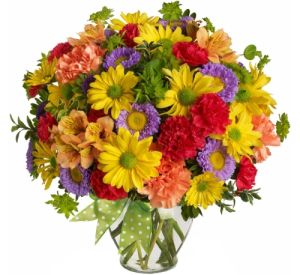 Celebrate the kindness of others with colorful Thank You flowers hand-arranged and delivered by a local florist.
Related Products
A selection of flower arrangements available for flower delivery in Ottawa. Shop Thank You Flowers, FTD® Thank You Flowers, Teleflora Thank You.
---
Gatineau Flower Delivery, Nepean Flower Delivery, Gloucester Flower Delivery, Orleans Flower Delivery, Kanata Flower Delivery, Stittsville Flower Delivery, Buckingham Flower Delivery, Carleton Place Flower Delivery, Rockland Flower Delivery, Arnprior Flower Delivery, Smiths Falls Flower Delivery, Almonte Flower Delivery, Kemptville Flower Delivery, Casselman Flower Delivery, Thurso Flower Delivery, Chesterville Flower Delivery, Basse-ville Flower Delivery, Lowertown Flower Delivery, Cote-de-Sable Flower Delivery, Sandy Hill Flower Delivery, Ottawa East Flower Delivery, The Glebe Flower Delivery, New Edinburgh Flower Delivery, Hurdman's Bridge Flower Delivery, Kingsview Park Flower Delivery, Lindenlea Flower Delivery, Mechanicsville Flower Delivery, Rideau Gardens Flower Delivery, Hintonburg Flower Delivery, Ottawa South Flower Delivery, Vanier Flower Delivery, Rockcliffe Park Flower Delivery, Tunney's Pasture Flower Delivery, Faircrest Flower Delivery, Fisher Park Flower Delivery