Glenvale Birthday Flowers
Send Birthday Flowers same day in Glenvale with Canada Flowers, Glenvale's Premier Florist. Featuring prices in Canadian dollars. Order by 2 pm EDT for same day delivery to most towns and areas in Glenvale.
---
STAFF PICK!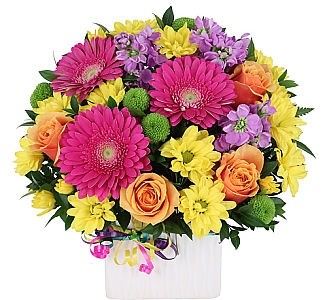 Festive birthday flower gifts found nowhere else online. Our Canada Flowers Originals will make their day a special one.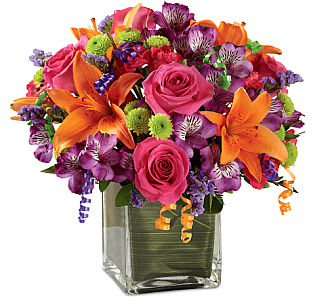 A special selection of popular FTD® gifts for celebrating birthdays across Canada. Canada Flowers is FTD's top Canadian Florist.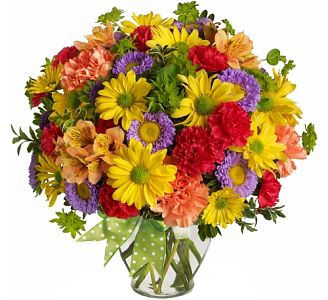 Shop from our selection of Teleflora birthday flowers. Choose the best Teleflora birthday flowers for delivery across Canada.
Related Products
A selection of flower arrangements available for flower delivery in Glenvale. Shop Birthday Flowers, FTD® Birthday Flowers, Teleflora Birthday.
---
Hillgrove Flower Delivery, South Canaan Flower Delivery, Mannhurst Flower Delivery, Intervale Flower Delivery, Petitcodiac Flower Delivery, Smith Crossing Flower Delivery, Petitcodiac East Flower Delivery, Kinnear Settlement Flower Delivery, Fawcett Hill Flower Delivery, Anagance Flower Delivery, Steeves Settlement Flower Delivery, Havelock Flower Delivery, Killams Mills Flower Delivery, Cornhill Flower Delivery, Wheaton Settlement Flower Delivery, ForeSt Glen Flower Delivery, River Glade Flower Delivery, Hicksville Flower Delivery, Portage Vale Flower Delivery, Pollett River Flower Delivery, The Glades Flower Delivery, Dobson Corner Flower Delivery, Lewis Mountain Flower Delivery, Knightville Flower Delivery, Harewood Flower Delivery, Dunsinane Flower Delivery, Perry Settlement Flower Delivery, Whites Mountain Flower Delivery, Salisbury Flower Delivery, Salisbury West Flower Delivery, New Canaan Flower Delivery, Elgin Flower Delivery, Second North River Flower Delivery, Monteagle Flower Delivery, Dubee Settlement Flower Delivery