Berry Mills Birthday Flowers and Arrangements
Send Birthday Flowers same day in Berry Mills with Canada Flowers, Berry Mills's Local Florist. Featuring prices in Canadian dollars. Order by 2 pm EDT for same day delivery to most towns and areas in Berry Mills.
---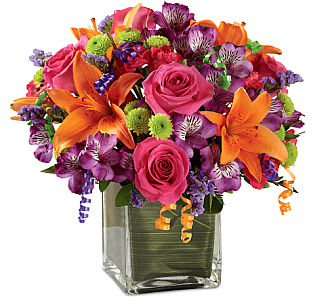 A special selection of popular FTD® gifts for celebrating birthdays across Canada. Canada Flowers is FTD's top Canadian Florist.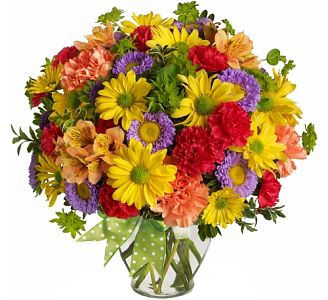 Shop from our selection of Teleflora birthday flowers. Choose the best Teleflora birthday flowers for delivery across Canada.
STAFF PICK!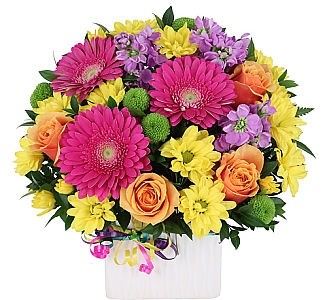 Festive birthday flower gifts found nowhere else online. Our Canada Flowers Originals will make their day a special one.
Related Products
A selection of flower arrangements available for flower delivery in Berry Mills. Shop FTD® Birthday Flowers, Teleflora Birthday, Birthday Flowers.
---
Lutes Mountain Flower Delivery, Allison Flower Delivery, Steeves Mountain Flower Delivery, Indian Mountain Flower Delivery, Upper Coverdale Flower Delivery, Stilesville Flower Delivery, Boundary Creek Flower Delivery, Ammon Flower Delivery, Beaverbrook Albert Co Flower Delivery, Second North River Flower Delivery, Riverview Flower Delivery, Gallagher Ridge Flower Delivery, Salisbury Flower Delivery, Salisbury West Flower Delivery, Moncton Flower Delivery, Monteagle Flower Delivery, New Scotland Flower Delivery, Irishtown Flower Delivery, Colpitts Settlement Flower Delivery, Dieppe Flower Delivery, Pine Glen Flower Delivery, Turtle Creek Flower Delivery, Canaan Station Flower Delivery, Lewis Mountain Flower Delivery, Lower Coverdale Flower Delivery, River Glade Flower Delivery, Dundas Flower Delivery, Wheaton Settlement Flower Delivery, Lakeville Flower Delivery, Stoney Creek Flower Delivery, Greater Lakeburn Flower Delivery, Hebert Flower Delivery, The Glades Flower Delivery, Gladeside Flower Delivery, Dawson Settlement Flower Delivery