Benmiller Birthday Flowers and Arrangements
Send Birthday Flowers same day in Benmiller with Canada Flowers, Benmiller's Local Florist. Featuring prices in Canadian dollars. Order by 2 pm EDT for same day delivery to most towns and areas in Benmiller.
---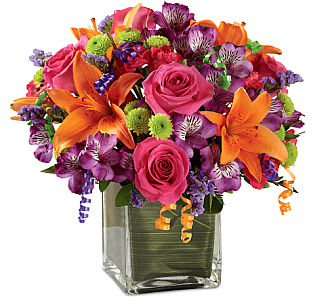 A special selection of popular FTD® gifts for celebrating birthdays across Canada. Canada Flowers is FTD's top Canadian Florist.
STAFF PICK!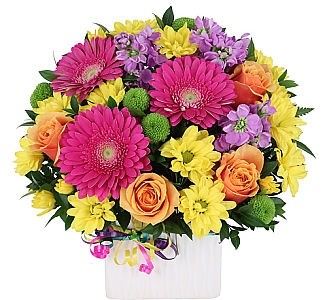 Festive birthday flower gifts found nowhere else online. Our Canada Flowers Originals will make their day a special one.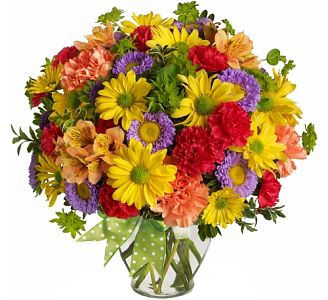 Shop from our selection of Teleflora birthday flowers. Choose the best Teleflora birthday flowers for delivery across Canada.
Related Products
A selection of flower arrangements available for flower delivery in Benmiller. Shop FTD® Birthday Flowers, Birthday Flowers, Teleflora Birthday.
---
Carlow Flower Delivery, Saltford Flower Delivery, Goderich Flower Delivery, Holmesville Flower Delivery, Auburn Flower Delivery, Nile Flower Delivery, Londesborough Flower Delivery, Clinton Flower Delivery, Dungannon Flower Delivery, Blyth Flower Delivery, Vanastra Flower Delivery, Port Albert Flower Delivery, Bayfield Flower Delivery, Varna Flower Delivery, Belgrave Flower Delivery, Brucefield Flower Delivery, Kingsbridge Flower Delivery, Harpurhey Flower Delivery, Winthrop Flower Delivery, Seaforth Flower Delivery, Bluewater Flower Delivery, Walton Flower Delivery, Egmondville Flower Delivery, Kintail Flower Delivery, Lucknow Flower Delivery, Whitechurch Flower Delivery, Huron East Flower Delivery, Kippen Flower Delivery, Brussels Flower Delivery, Wingham Flower Delivery, St Columban Flower Delivery, Lochalsh Flower Delivery, Zurich Flower Delivery, Hensall Flower Delivery, Bluevale Flower Delivery