Albert Mines Easter Flowers
Welcome to Canada Flowers 2021 Easter Flowers catalogue, featuring beautiful flowers for delivery for the Easter Holiday, and the Spring season. Please note that Easter flower arrangement deliveries are not available on Good Friday or Easter Sunday. Send Flowers same day in Albert Mines with Canada Flowers, Albert Mines's Premier Florist. Happy Easter from Canada Flowers!
---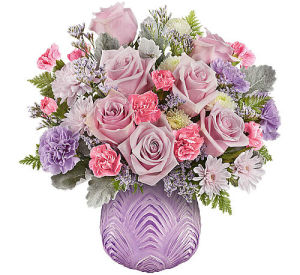 From a fun-filled basket of treats to spring flower baskets, an Easter basket is the perfect gift.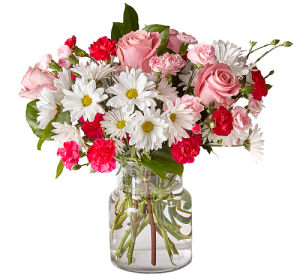 Explore our colourful bouquets, Easter baskets, and more perfect gifts to start the Spring.
Related Products
A selection of flower arrangements available for flower delivery in Albert Mines. Shop Easter Flowers, Teleflora Easter Flowers, FTD® Easter Flowers.
---
Curryville Flower Delivery, Edgetts Landing Flower Delivery, Salem Flower Delivery, Hillsborough Flower Delivery, Hillsborough West Flower Delivery, Shenstone Flower Delivery, Hopewell Cape Flower Delivery, Lower Cape Flower Delivery, Cape Station Flower Delivery, Weldon Flower Delivery, Dorchester Cape Flower Delivery, Shepody Albert Co Flower Delivery, Caledonia Mountain Flower Delivery, Hopewell Hill Flower Delivery, Osborne Corner Flower Delivery, Taylor Village Flower Delivery, Dawson Settlement Flower Delivery, Dorchester Flower Delivery, Baltimore Flower Delivery, Middleton Flower Delivery, Upper Dorchester Flower Delivery, Rosevale Flower Delivery, Cherry Burton Flower Delivery, Johnson's Mills Flower Delivery, Stoney Creek Flower Delivery, Harvey Albert Co Flower Delivery, Fairfield Westmorland Co Flower Delivery, Berryton Flower Delivery, Upper Rockport Flower Delivery, Memramcook Flower Delivery, Rockport Flower Delivery, Lower Coverdale Flower Delivery, Memramcook East Flower Delivery, Pine Glen Flower Delivery, British Settlement Flower Delivery