Albert Bridge Birthday Flowers Collection
Send Birthday Flowers same day in Albert Bridge with Canada Flowers, Albert Bridge's Premier Florist. Featuring prices in Canadian dollars. Order by 2 pm EDT for same day delivery to most towns and areas in Albert Bridge.
---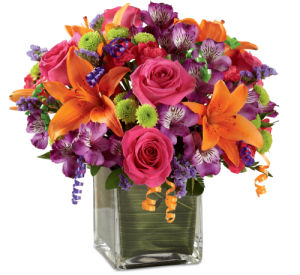 A special selection of popular FTD® gifts for celebrating birthdays across Canada. Canada Flowers is FTD's top Canadian Florist.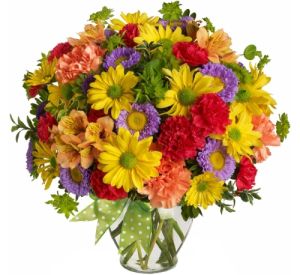 Shop from our selection of Teleflora birthday flowers. Choose the best Teleflora birthday flowers for delivery across Canada.
STAFF PICK!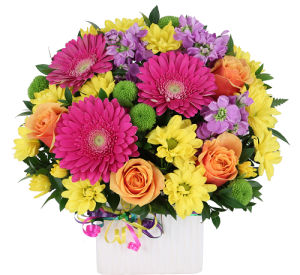 Festive birthday flower gifts found nowhere else online. Our Canada Flowers Originals will make their day a special one.
Related Products
A selection of flower arrangements available for flower delivery in Albert Bridge. Shop FTD® Birthday Flowers, Teleflora Birthday, Birthday Flowers.
---
Catalone Flower Delivery, Mira Gut Flower Delivery, Catalone Gut Flower Delivery, Broughton Flower Delivery, Round Island Flower Delivery, Carabou Marsh Flower Delivery, Caribou Marsh Flower Delivery, Dutch Brook Flower Delivery, Marion Bridge Flower Delivery, Bateston Flower Delivery, Louisbourg Flower Delivery, Mira Road Flower Delivery, Birch Grove Flower Delivery, Big Ridge Flower Delivery, Homeville Flower Delivery, Fortress of Louisbourg Flower Delivery, Prime Brook Flower Delivery, Howie Center Flower Delivery, Juniper Mountain Flower Delivery, Sydney River Flower Delivery, Little Lorraine Flower Delivery, Sandfield Flower Delivery, Sidney Flower Delivery, Sydney Flower Delivery, Tower Road Flower Delivery, French Road Flower Delivery, Coxheath Flower Delivery, South Head Flower Delivery, Reserve Mines Flower Delivery, Sydney Forks Flower Delivery, Westmount Flower Delivery, Lingan Road Flower Delivery, Port Morien Flower Delivery, Huntington Flower Delivery, Port Caledonia Flower Delivery