Afton Station Christmas Flowers on a Budget
Send Flowers same day in Afton Station with Canada Flowers, Afton Station's Premier Florist. Festive Christmas Flowers on a budget, featuring beautiful, budget friendly Christmas arrangements for gift giving. Prices are in Canadian dollars. We have selected a variety of popular, fresh and festive flowers - many below $60 - for Christmas Holiday gift giving. Merry Christmas from Canada Flowers!
---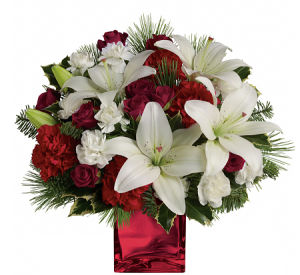 Spread some holiday cheer with our festive and affordable Teleflora holiday collection!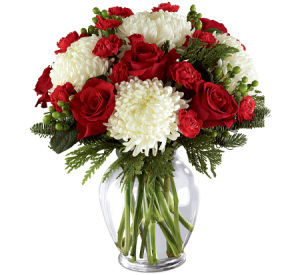 This Christmas, send your love and holiday wishes with a beautiful Christmas arrangement from FTD®.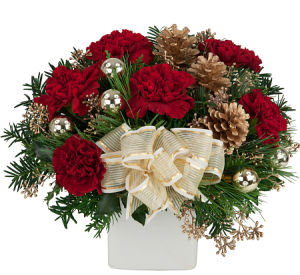 A collection of our most beautiful and cost effective arrangements for this holiday season!
Related Products
A selection of flower arrangements available for flower delivery in Afton Station. Shop Teleflora Christmas Budget, FTD® Christmas Budget , Christmas Budget.
---
West Arm Tracadie Flower Delivery, Bayfield Flower Delivery, Tracadie Flower Delivery, Upper Afton Flower Delivery, Merland Flower Delivery, Summerside Flower Delivery, Frasers Grant Flower Delivery, New France Flower Delivery, Big Tracadie Flower Delivery, Heatherton Flower Delivery, Monastery Flower Delivery, Rear Monastery Flower Delivery, East Tracadie Flower Delivery, Barrios Beach Flower Delivery, Pomquet Forks Flower Delivery, Upper Pomquet Flower Delivery, Black Avon Flower Delivery, South Merland Flower Delivery, Upper Big Tracadie Flower Delivery, West Linwood Flower Delivery, Pomquet Flower Delivery, Linwood Station Flower Delivery, Monks Head Flower Delivery, Meadow Green Flower Delivery, Linwood Flower Delivery, Glassburn Flower Delivery, Mattie Settlement Flower Delivery, Beauly Flower Delivery, Taylors Road Flower Delivery, Alder River Flower Delivery, Marydale Flower Delivery, Cape Jack Flower Delivery, Southside Harbour Flower Delivery, North Intervale Flower Delivery, West Havre Boucher Flower Delivery