Advocate Harbour Thank You Flowers Collection
At Canada Flowers, we love our role in helping people give flowers as gifts all over Advocate Harbour. Say "Thank-you" with style at Canada Flowers! Flower delivery to most towns and areas is available same day. Thank someone with a specially designed thank you flower arrangement or bouquet today!
---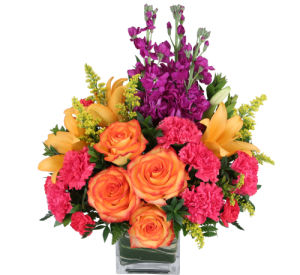 Pay it back by taking a moment to send them some fresh, bright flowers as a great way to simply say Thank you!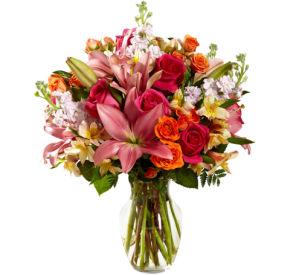 Go the extra mile and give them a lovely arrangement of FTD® thank you flowers.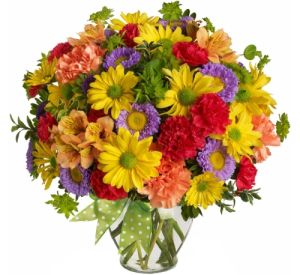 Celebrate the kindness of others with colorful Thank You flowers hand-arranged and delivered by a local florist.
Related Products
A selection of flower arrangements available for flower delivery in Advocate Harbour. Shop Thank You Flowers, FTD® Thank You Flowers, Teleflora Thank You.
---
East Advocate Flower Delivery, Point Hill Flower Delivery, West Advocate Flower Delivery, New Yarmouth Flower Delivery, Allenville Flower Delivery, Eatonville Flower Delivery, New Salem Flower Delivery, Fraserville Flower Delivery, East Fraserville Flower Delivery, West Apple River Flower Delivery, East Apple River Flower Delivery, Canada Creek Flower Delivery, Wards Brook Flower Delivery, Halls Harbour Flower Delivery, Port Greville Flower Delivery, Harbourville Flower Delivery, West Halls Harbour Road Flower Delivery, Whites Corner Flower Delivery, North Greville Flower Delivery, Ogilvie Flower Delivery, West Black Rock Flower Delivery, Ross Corner Flower Delivery, East Halls Harbour Road Flower Delivery, Sand River Flower Delivery, Baxters Harbour Flower Delivery, Burlington Flower Delivery, Garland Flower Delivery, Mountain Front Flower Delivery, Brow of the Mountain Flower Delivery, Victoria Harbour Flower Delivery, West Glenmont Flower Delivery, Diligent River Flower Delivery, Buckleys Corner Flower Delivery, Northville Flower Delivery, Bennett Bay Flower Delivery