Admirals Beach Birthday Flowers Collection
Send Birthday Flowers same day in Admirals Beach with Canada Flowers, Admirals Beach's Premier Florist. Featuring prices in Canadian dollars. Order by 2 pm EDT for same day delivery to most towns and areas in Admirals Beach.
---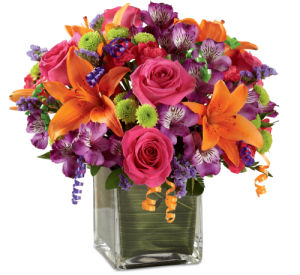 A special selection of popular FTD® gifts for celebrating birthdays across Canada. Canada Flowers is FTD's top Canadian Florist.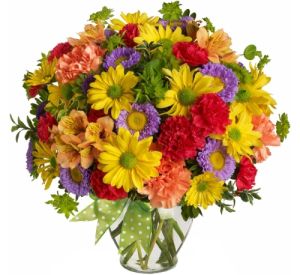 Shop from our selection of Teleflora birthday flowers. Choose the best Teleflora birthday flowers for delivery across Canada.
STAFF PICK!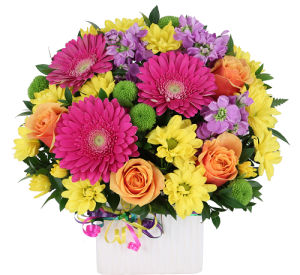 Festive birthday flower gifts found nowhere else online. Our Canada Flowers Originals will make their day a special one.
Related Products
A selection of flower arrangements available for flower delivery in Admirals Beach. Shop FTD® Birthday Flowers, Teleflora Birthday, Birthday Flowers.
---
Riverhead Flower Delivery, St Mary's Flower Delivery, St Joseph's Flower Delivery, Colinet Flower Delivery, Branch Flower Delivery, Dunville Flower Delivery, Placentia Flower Delivery, Trepassey Flower Delivery, Jersey Side Flower Delivery, Point Lance Flower Delivery, Fox Harbour Flower Delivery, St Bride's Flower Delivery, St Shott's Flower Delivery, Portugal Cove South Flower Delivery, Whitbourne Flower Delivery, Fermeuse Flower Delivery, Aquaforte Flower Delivery, Cape Broyle Flower Delivery, Port Kirwan Flower Delivery, Chapel Arm Flower Delivery, Avondale Flower Delivery, South Dildo Flower Delivery, Ferryland Flower Delivery, Holyrood Flower Delivery, Conception Harbour Flower Delivery, Colliers Flower Delivery, Harbour Main Flower Delivery, Dildo Flower Delivery, North River Flower Delivery, North Valley Flower Delivery, New Harbour Flower Delivery, South River Flower Delivery, Clarke's Beach Flower Delivery, Brigus Flower Delivery, Cupids Flower Delivery