Addison Christmas Flowers on a Budget
Send Flowers same day in Addison with Canada Flowers, Addison's Premier Florist. Festive Christmas Flowers on a budget, featuring beautiful, budget friendly Christmas arrangements for gift giving. Prices are in Canadian dollars. We have selected a variety of popular, fresh and festive flowers - many below $60 - for Christmas Holiday gift giving. Merry Christmas from Canada Flowers!
---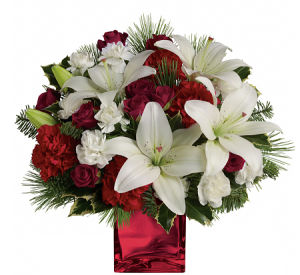 Spread some holiday cheer with our festive and affordable Teleflora holiday collection!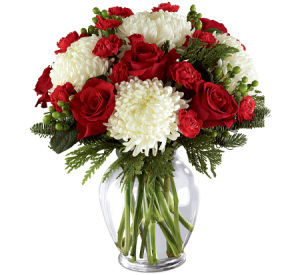 This Christmas, send your love and holiday wishes with a beautiful Christmas arrangement from FTD®.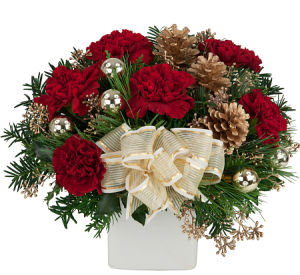 A collection of our most beautiful and cost effective arrangements for this holiday season!
Related Products
A selection of flower arrangements available for flower delivery in Addison. Shop Teleflora Christmas Budget, FTD® Christmas Budget , Christmas Budget.
---
Hawkes Flower Delivery, Glen Elbe Flower Delivery, Forthton Flower Delivery, Glen Buell Flower Delivery, Anoma Lea Flower Delivery, Greenbush Flower Delivery, Redan Flower Delivery, Wiltsetown Flower Delivery, New Dublin Flower Delivery, Athens Flower Delivery, Wights Corners Flower Delivery, Eloida Flower Delivery, Lehighs Corners Flower Delivery, Rocksprings Flower Delivery, Bellamys Flower Delivery, Frankville Flower Delivery, Jellyby Flower Delivery, Seeley Flower Delivery, Lillies Flower Delivery, Sheldon's Corners Flower Delivery, Tincap Flower Delivery, Bells Crossing Flower Delivery, Plum Hollow Flower Delivery, Sheatown Flower Delivery, Beales Mills Flower Delivery, McIntosh Mills Flower Delivery, Manhard Flower Delivery, Fairfield Flower Delivery, Lyn Flower Delivery, Toledo Flower Delivery, Washburns Corners Flower Delivery, Bellamys Mill Flower Delivery, Charleston Flower Delivery, Fairfield East Flower Delivery, Ballycanoe Flower Delivery