Acadieville Flower Giving Occasions
Send Flowers same day in Acadieville with Canada Flowers, Acadieville's Premier Florist. At Canada Flowers, we offer over 1500 flowers, plants and fruit baskets in over 60 catalogues covering special occasions, sentiments, seasons, holidays, varieties and more. On this page we have selected our most popular flower giving occasions. Don't see an occasion listed? Then simply visit our Anytime Flowers, Holiday & Seasonal or simply shop our Best Sellers. Enjoy!
---
Order Fall Flowers for any occasion or sentiment - including Canadian Thanksgiving - during the wonderful Autumn season.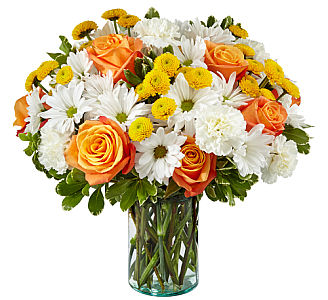 Send fresh flowers for any occasion or 'just because' for same day flower delivery across Canada.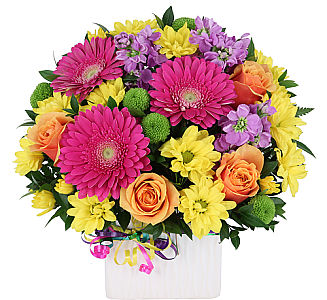 Our birthday flowers catalogue is consistently our #1 top selling and most popular catalogue, year-round. Celebrate today with Canada Flowers!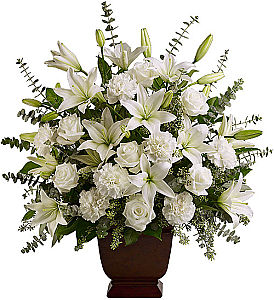 Featuring florist arranged funeral flowers customarily delivered to the funeral home, mortuary or place of worship to express sympathy, bereavement and condolences during a time of loss.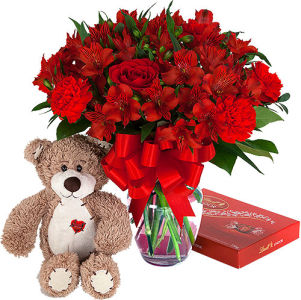 Several catalogues of flowers featuring upcoming holidays and seasons, like Easter, Spring and Mother's Day.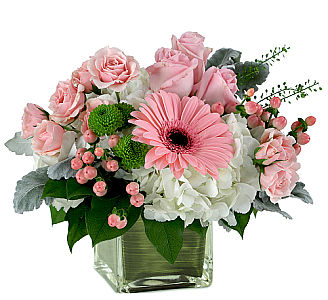 What an amazing time it is for the new mom and dad as their family grows with the arrival of a new child (or more!). Share the love here.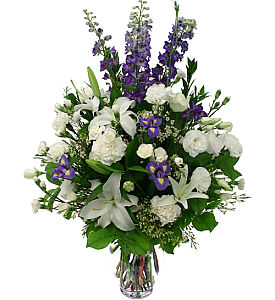 Sympathy flower arrangements prepared by expert florists customarily sent to the family residence or office to express sympathy, bereavement and condolences during a time of loss.
Related Products
A selection of flower arrangements available for flower delivery in Acadieville. Shop Fall Flowers, Anniversary Flowers, Anytime Flowers, Birthday Flowers, Funeral & Sympathy Flowers, Holiday & Seasonal Flowers, Maternity & New Baby Flowers, Summer Flowers, Sympathy Flowers.
---
Acadie Siding Flower Delivery, Rosaireville Flower Delivery, Rogersville Flower Delivery, Noinville Flower Delivery, Collette Flower Delivery, Kent Junction Flower Delivery, Laketon Flower Delivery, Kouchibouguac Flower Delivery, Murray Settlement Flower Delivery, Aldouane Flower Delivery, St Margarets Flower Delivery, Barnaby Flower Delivery, Redmondville Flower Delivery, Bass River Flower Delivery, Smith's Corner Flower Delivery, Kouchibouguac National Park Flower Delivery, Big Cove Flower Delivery, Upper Rexton Flower Delivery, Targettville Flower Delivery, Browns Yard Flower Delivery, Main River Flower Delivery, Cails Mills Flower Delivery, Harcourt Flower Delivery, Canisto Flower Delivery, Fords Mills Flower Delivery, Childs Creek Flower Delivery, Rexton Flower Delivery, Richibucto Flower Delivery, Mundleville Flower Delivery, Black River Bridge Flower Delivery, West Branch Flower Delivery, Pine Ridge Flower Delivery, Jardineville Flower Delivery, Napan Flower Delivery, Ford Bank Flower Delivery