Acadia Valley Birthday Flowers Collection
Send Birthday Flowers same day in Acadia Valley with Canada Flowers, Acadia Valley's Premier Florist. Featuring prices in Canadian dollars. Order by 2 pm EDT for same day delivery to most towns and areas in Acadia Valley.
---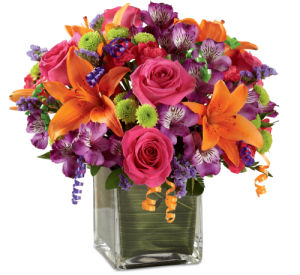 A special selection of popular FTD® gifts for celebrating birthdays across Canada. Canada Flowers is FTD's top Canadian Florist.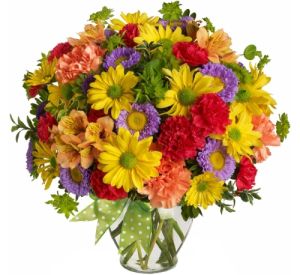 Shop from our selection of Teleflora birthday flowers. Choose the best Teleflora birthday flowers for delivery across Canada.
STAFF PICK!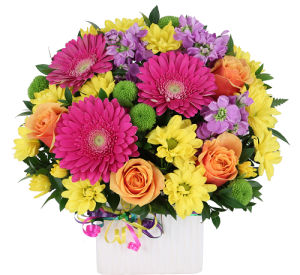 Festive birthday flower gifts found nowhere else online. Our Canada Flowers Originals will make their day a special one.
Related Products
A selection of flower arrangements available for flower delivery in Acadia Valley. Shop FTD® Birthday Flowers, Teleflora Birthday, Birthday Flowers.
---
Sibbald Flower Delivery, Empress Flower Delivery, Oyen Flower Delivery, Alsask Flower Delivery, Bindloss Flower Delivery, Mantario Flower Delivery, Marengo Flower Delivery, Laporte Flower Delivery, Cereal Flower Delivery, Buffalo Flower Delivery, Flaxcombe Flower Delivery, Leader Flower Delivery, Mendham Flower Delivery, Eatonia Flower Delivery, Loverna Flower Delivery, Chinook Flower Delivery, Esther Flower Delivery, Burstall Flower Delivery, Hoosier Flower Delivery, New Brigden Flower Delivery, Sedalia Flower Delivery, Prelate Flower Delivery, Big Stone Flower Delivery, Liebenthal Flower Delivery, Glidden Flower Delivery, Sceptre Flower Delivery, Smiley Flower Delivery, Hilda Flower Delivery, Compeer Flower Delivery, Youngstown Flower Delivery, Kindersley Flower Delivery, Jenner Flower Delivery, Madison Flower Delivery, Richmound Flower Delivery, Altario Flower Delivery