Aberfoyle Fall Flowers Collection
Order Fall Flowers for any occasion or sentiment - including Canadian Thanksgiving - during the wonderful Autumn season. Choose below from our large selection of Autumn flowers from our own original Canada Flowers designs plus our fall Teleflora and fall FTD selections. We are Canada Flowers, Aberfoyle's Premier online fall flower delivery florist, offering the finest in original flower designs combined with outstanding personal customer service.
---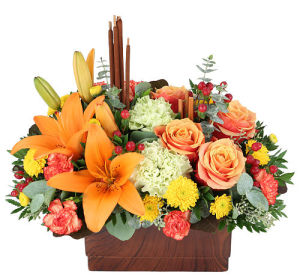 Seasonal Fall Flowers. Our Canada Flowers originals are designed with value and beauty in mind.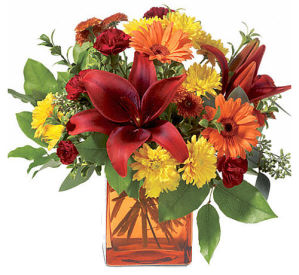 Shop gorgeous Fall & Thanksgiving Flowers. Featuring the finest Teleflora designs for delivery across Canada.
Related Products
A selection of flower arrangements available for flower delivery in Aberfoyle. Shop Fall Flowers, Teleflora Fall Flowers, FTD® Fall Flowers.
---
Morriston Flower Delivery, Crieff Flower Delivery, Corwhin Flower Delivery, Badenoch Flower Delivery, Hamilton Corner Flower Delivery, Downeys Flower Delivery, Puslinch Flower Delivery, Farnham Flower Delivery, Arkell Flower Delivery, Aikensville Flower Delivery, Moffat Flower Delivery, Priory Park Flower Delivery, Killean Flower Delivery, Mountsberg Flower Delivery, Little Lake Flower Delivery, Valens Flower Delivery, Darbyville Flower Delivery, Brookville Flower Delivery, Haltonville Flower Delivery, Guelph Flower Delivery, Barber's Beach Flower Delivery, Clyde Flower Delivery, Eden Mills Flower Delivery, Freelton Flower Delivery, Campbellville Flower Delivery, Hespeler Flower Delivery, Sayers Mills Flower Delivery, Strabane Flower Delivery, Fisher Mills Flower Delivery, Breezy's Corners Flower Delivery, Rockwood Flower Delivery, Kossuth Flower Delivery, Westover Flower Delivery, Kelso Flower Delivery, Blue Springs Flower Delivery