Aberfeldy Congratulations Flowers Collection
Send congratulations flowers and gifts to almost anywhere in Aberfeldy with Canada Flowers. Featuring our all-new catalogue of flowers to express your joy and congratulations to friends, family, loved ones, co-workers and employees. These bouquets and flower arrangements have been selected to help you say, "Well done!" There are no added service fees at checkout.
---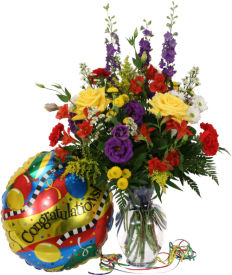 Join the celebration and cheer on their accomplishments today with fresh flowers, bouquets and arrangements.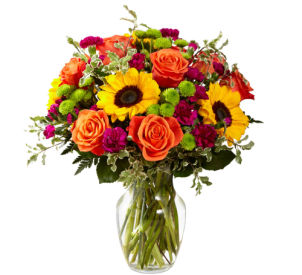 No matter what you're celebrating, sending flowers or balloons for congratulations is sure to please.
Congratulations flowers, there's no doubt you'll agree that any of them deliver a "high-five," in style!
Related Products
A selection of flower arrangements available for flower delivery in Aberfeldy. Shop Congratulations, FTD® Congratulations, Teleflora Congratulations.
---
Chatham Flower Delivery, Chatham-Kent Flower Delivery, Sarnia Flower Delivery, Cairo Flower Delivery, Shetland Flower Delivery, Inwood Flower Delivery, Grays Flower Delivery, Weidmann Flower Delivery, Alvinston Flower Delivery, Oakdale Flower Delivery, Glen Rae Flower Delivery, Florence Flower Delivery, Newbury Flower Delivery, Kilmartin Flower Delivery, Walnut Flower Delivery, Rokeby Flower Delivery, Bothwell Flower Delivery, Oil Springs Flower Delivery, Edys Mills Flower Delivery, Walkers Flower Delivery, Huffs Corners Flower Delivery, Oil City Flower Delivery, Sutorville Flower Delivery, Croton Flower Delivery, Napier Flower Delivery, Glencoe Flower Delivery, Wardsville Flower Delivery, Watford Flower Delivery, Rutherford Flower Delivery, Woodgreen Flower Delivery, Moraviantown Flower Delivery, Bentpath Flower Delivery, North Thamesville Flower Delivery, Macksville Flower Delivery, Petrolia Flower Delivery