Abenakis Easter Flowers
Welcome to Canada Flowers Easter Flowers catalogue, featuring beautiful flowers for delivery for the Easter Holiday, and the Spring season. Please note that Easter flower arrangement deliveries are not available on Good Friday or Easter Sunday. Send Flowers same day in Abenakis with Canada Flowers, Abenakis's Premier Florist. Happy Easter from Canada Flowers!
---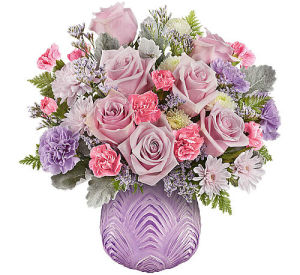 From a fun-filled basket of treats to spring flower baskets, an Easter basket is the perfect gift.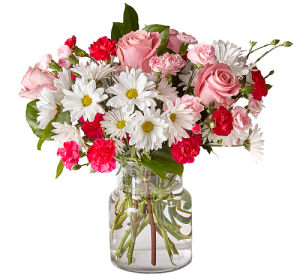 Explore our colourful bouquets, Easter baskets, and more perfect gifts to start the Spring.
Related Products
A selection of flower arrangements available for flower delivery in Abenakis. Shop Easter Flowers, Teleflora Easter Flowers, FTD® Easter Flowers.
---
Quebec City Flower Delivery, Levis Flower Delivery, Vanier Flower Delivery, Belval Flower Delivery, Saint-Malachie-Station Flower Delivery, Les Quatre-Chemins-de-la-Huitieme Flower Delivery, Saint-Damien-Station Flower Delivery, Springbrook Flower Delivery, Honfleur Flower Delivery, Hemison Flower Delivery, Moulin-Goulet Flower Delivery, La Roche-du-Diable Flower Delivery, Les Pistoles Flower Delivery, Saint-Nazaire-de-Dorchester Flower Delivery, Fond-a-Patoche Flower Delivery, Frampton Flower Delivery, Lac-Dion Flower Delivery, Bourbonnais Flower Delivery, Maison-Saint-Bernard Flower Delivery, Ruisseau-a-l'Eau-Chaude Flower Delivery, Plage-Boulanger Flower Delivery, Saint-Neree-Station Flower Delivery, Faubourg-du-Moulin Flower Delivery, Le Rocher-Fleuri Flower Delivery, Saint-Neree-de-Bellechasse Flower Delivery, Hennepin Flower Delivery, Saint-Leon-de-Standon Flower Delivery, Standon Flower Delivery, Blouin Flower Delivery, D'Artagnan Flower Delivery, Le Coin-de-la-Route Flower Delivery, Pain-Sec Flower Delivery, Le Moulin-Lacasse Flower Delivery, Notre-Dame-Auxiliatrice-de-Buckland Flower Delivery, Domaine-du-Vieux-Moulin Flower Delivery