93 Mile Tropical Flowers · Artistic and Exotic Flowers Designs
Our artistic and exotic tropical flower designs are created and photographed in our own studios. These stylish flowers are available nowhere else online. Created for any occasion, these unique arrangements feature the freshest flowers with tropical, exotic exuberance and modern flair. Some items can be delivered same day in 93 Mile, however, most of these captivating gifts with rare and special tropical flowers require an extra day or more for delivery. Trust us, the extra time needed for delivery is totally worth it!
---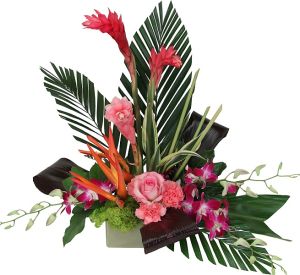 A selection of stylish, trendy and unique arrangements featuring the freshest flowers with tropical and modern flair.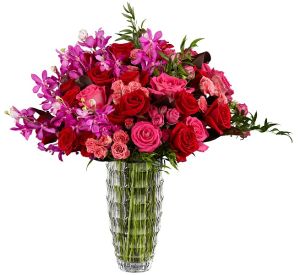 Tropical flower arrangements make splendid gifts, adding sophistication and beauty to your loved one's home or office.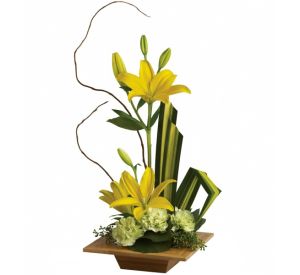 All Tropical flowers are hand-made by Canadian florists and are delivered fresh to the door.
Related Products
A selection of flower arrangements available for flower delivery in 93 Mile. Shop Tropical Flowers, FTD® Tropical Flowers, Teleflora Tropical Flowers.
---
100 Mile House Flower Delivery, Lone Butte Flower Delivery, Exeter Flower Delivery, Gateway Flower Delivery, 105 Mile House Flower Delivery, Tatton Flower Delivery, 108 Mile Ranch Flower Delivery, Buffalo Creek Flower Delivery, 111 Mile House Flower Delivery, 114 Mile House Flower Delivery, Forest Grove Flower Delivery, Lac la Hache Flower Delivery, 70 Mile House Flower Delivery, Sheridan Lake Flower Delivery, North Bonaparte Flower Delivery, Roe Lake Flower Delivery, 122 Mile House Flower Delivery, Chasm Flower Delivery, Wright Flower Delivery, Bridge Lake Flower Delivery, 127 Mile House Flower Delivery, Eagle Creek Flower Delivery