141 Mile House Easter Flowers
Welcome to Canada Flowers Easter Flowers catalogue, featuring beautiful flowers for delivery for the Easter Holiday, and the Spring season. Please note that Easter flower arrangement deliveries are not available on Good Friday or Easter Sunday. Send Flowers same day in 141 Mile House with Canada Flowers, 141 Mile House's Premier Florist. Happy Easter from Canada Flowers!
---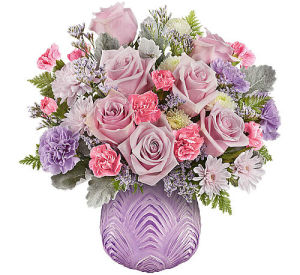 From a fun-filled basket of treats to spring flower baskets, an Easter basket is the perfect gift.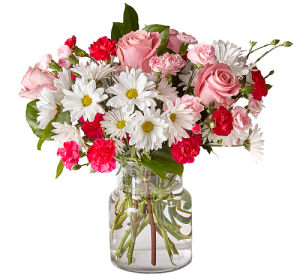 Explore our colourful bouquets, Easter baskets, and more perfect gifts to start the Spring.
Related Products
A selection of flower arrangements available for flower delivery in 141 Mile House. Shop Easter Flowers, Teleflora Easter Flowers, FTD® Easter Flowers.
---
Enterprise Flower Delivery, St. Joseph Mission Flower Delivery, 150 Mile House Flower Delivery, Sugarcane Flower Delivery, 127 Mile House Flower Delivery, Wright Flower Delivery, Springhouse Flower Delivery, South Lakeside Flower Delivery, 122 Mile House Flower Delivery, Esler Flower Delivery, Williams Lake Flower Delivery, Commodore Heights Flower Delivery, Glendale Flower Delivery, Miocene Flower Delivery, Lac la Hache Flower Delivery, Meldrum Creek Flower Delivery, Alkali Lake Flower Delivery, 114 Mile House Flower Delivery, 111 Mile House Flower Delivery, 108 Mile Ranch Flower Delivery, Tl'esqox Flower Delivery, Tatton Flower Delivery, Becher House Flower Delivery, Big Lake Ranch Flower Delivery, Riske Creek Flower Delivery, Horsefly Flower Delivery, 105 Mile House Flower Delivery