10th Line Shore Teleflora Christmas
This Christmas, shop online with Canada Flowers for beautiful Teleflora flowers and keepsake gifts. Canada Flowers Teleflora 2022 Christmas catalogue features beautiful flowers for delivery in 10th Line Shore. We are proud to offer popular, affordable and fashionable Teleflora Christmas Flowers delivered fresh to the door by the finest Teleflora florists in 10th Line Shore. View some of our best selling holiday favourites like Thomas Kinkade's Snowfall Dreams Bouquet, Teleflora's Frosty Enchantment Bouquet, and Teleflora's Cardinals In The Snow Ornament!
---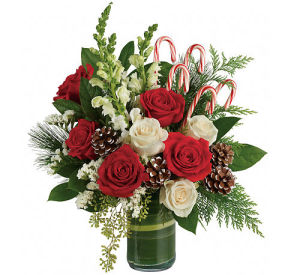 These charming choices are Teleflora customer top-picks. You can't go wrong!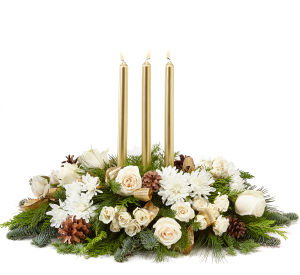 Add a little glow to your holiday table this season with Teleflora!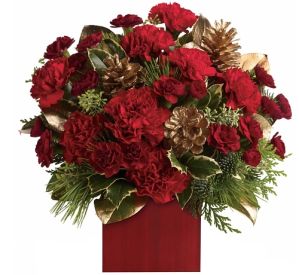 View our festive and affordable Teleflora holiday collection to suit any holiday budget!
Related Products
A selection of flower arrangements available for flower delivery in 10th Line Shore. Shop Teleflora Christmas Arrangements, Teleflora Christmas Centerpieces, Teleflora Christmas Budget.
---
Nepean Flower Delivery, Kanata Flower Delivery, Stittsville Flower Delivery, Carleton Place Flower Delivery, Arnprior Flower Delivery, Smiths Falls Flower Delivery, Almonte Flower Delivery, Kemptville Flower Delivery, Hay's Shore Flower Delivery, Petrie Shore Flower Delivery, Lake Park Flower Delivery, McCann's Shore Flower Delivery, Rathwell's Shore Flower Delivery, Sinclair Shore Flower Delivery, Scotch Corners Flower Delivery, McDiarmid's Shore Flower Delivery, Coleman's Shore Flower Delivery, Montgomery Park Flower Delivery, McArthur Mills Flower Delivery, Craig Shore Flower Delivery, McCrearys Flower Delivery, Tennyson Flower Delivery, Ebbs Shore Flower Delivery, Cooke's Shore Flower Delivery, McNaughton Shore Flower Delivery, Boyds Flower Delivery, Franktown Flower Delivery, Innisville Flower Delivery, Robertson's Shore Flower Delivery, McCreary's Shore Flower Delivery, McCulloughs Landing Flower Delivery, Appleton Flower Delivery, Quinn Settlement Flower Delivery, Gillies Corners Flower Delivery, Halpenny Flower Delivery