10th Line Shore Get Well Flowers Collection
Send Get Well flowers in 10th Line Shore with Canada Flowers. We are an award-winning FTD® and Teleflora Canadian florist featuring beautiful get well flower arrangements priced in Canadian dollars. When you need to express your wishes for a speedy recovery, or simply to cheer up a friend, colleague or family member, Canada Flowers delivers. If you don't see quite what you're looking for below, simply shop from any other catalogue for Get Well flowers, or create a custom flower order.
---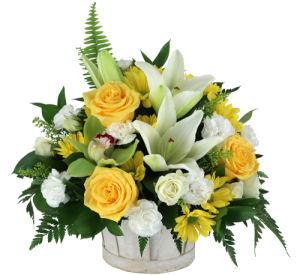 Whether someone you know needs some cheering up or simply some bright flowers to aid in recovery, we've got lots of flowers to help.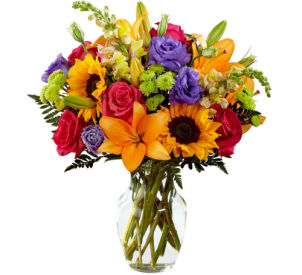 FTD® Get Well Bouquet is an exquisite way to brighten your special recipient's day, send get well flowers to convey your wishes for a speedy recovery.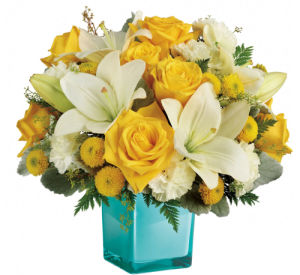 Featuring an easy-to-give collection of Teleflora bouquets suitable for get well floral gift giving for everyone!
Related Products
A selection of flower arrangements available for flower delivery in 10th Line Shore. Shop Get Well Flowers, FTD® Get Well Flowers, Teleflora Get Well Flowers.
---
Nepean Flower Delivery, Kanata Flower Delivery, Stittsville Flower Delivery, Carleton Place Flower Delivery, Arnprior Flower Delivery, Smiths Falls Flower Delivery, Almonte Flower Delivery, Kemptville Flower Delivery, Hay's Shore Flower Delivery, Petrie Shore Flower Delivery, Lake Park Flower Delivery, McCann's Shore Flower Delivery, Rathwell's Shore Flower Delivery, Sinclair Shore Flower Delivery, Scotch Corners Flower Delivery, McDiarmid's Shore Flower Delivery, Coleman's Shore Flower Delivery, Montgomery Park Flower Delivery, McArthur Mills Flower Delivery, Craig Shore Flower Delivery, McCrearys Flower Delivery, Tennyson Flower Delivery, Ebbs Shore Flower Delivery, Cooke's Shore Flower Delivery, McNaughton Shore Flower Delivery, Boyds Flower Delivery, Franktown Flower Delivery, Innisville Flower Delivery, Robertson's Shore Flower Delivery, McCreary's Shore Flower Delivery, McCulloughs Landing Flower Delivery, Appleton Flower Delivery, Quinn Settlement Flower Delivery, Gillies Corners Flower Delivery, Halpenny Flower Delivery