108 Mile Ranch Christmas Flowers on a Budget
Send Flowers same day in 108 Mile Ranch with Canada Flowers, 108 Mile Ranch's Premier Florist. Festive Christmas Flowers on a budget, featuring beautiful, budget friendly Christmas arrangements for gift giving. Prices are in Canadian dollars. We have selected a variety of popular, fresh and festive flowers - many below $60 - for Christmas Holiday gift giving. Merry Christmas from Canada Flowers!
---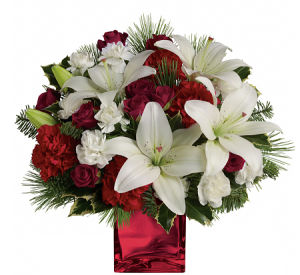 Spread some holiday cheer with our festive and affordable Teleflora holiday collection!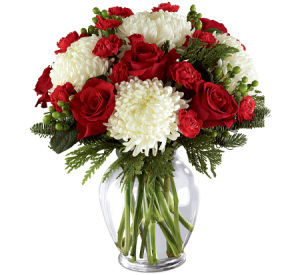 This Christmas, send your love and holiday wishes with a beautiful Christmas arrangement from FTD®.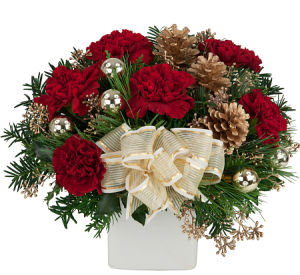 A collection of our most beautiful and cost effective arrangements for this holiday season!
Related Products
A selection of flower arrangements available for flower delivery in 108 Mile Ranch. Shop Teleflora Christmas Budget, FTD® Christmas Budget , Christmas Budget.
---
111 Mile House Flower Delivery, Tatton Flower Delivery, 105 Mile House Flower Delivery, 114 Mile House Flower Delivery, Exeter Flower Delivery, Lac la Hache Flower Delivery, 100 Mile House Flower Delivery, Gateway Flower Delivery, Buffalo Creek Flower Delivery, Forest Grove Flower Delivery, 93 Mile Flower Delivery, 122 Mile House Flower Delivery, Lone Butte Flower Delivery, Wright Flower Delivery, 127 Mile House Flower Delivery, Eagle Creek Flower Delivery, Sheridan Lake Flower Delivery, Enterprise Flower Delivery, Canim Lake Flower Delivery, Roe Lake Flower Delivery, 141 Mile House Flower Delivery, Mahood Falls Flower Delivery, North Bonaparte Flower Delivery, Bridge Lake Flower Delivery, 70 Mile House Flower Delivery