100 Mile House Thank You Flowers Collection
At Canada Flowers, we love our role in helping people give flowers as gifts all over 100 Mile House. Say "Thank-you" with style at Canada Flowers! Flower delivery to most towns and areas is available same day. Thank someone with a specially designed thank you flower arrangement or bouquet today!
---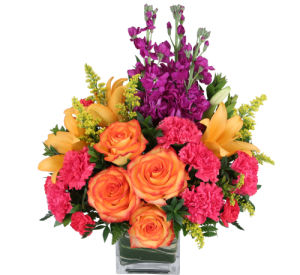 Pay it back by taking a moment to send them some fresh, bright flowers as a great way to simply say Thank you!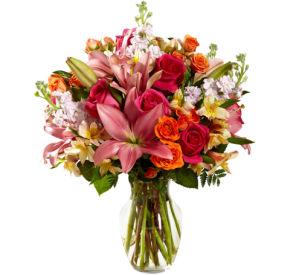 Go the extra mile and give them a lovely arrangement of FTD® thank you flowers.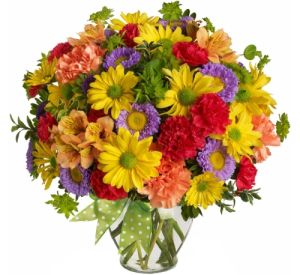 Celebrate the kindness of others with colorful Thank You flowers hand-arranged and delivered by a local florist.
Related Products
A selection of flower arrangements available for flower delivery in 100 Mile House. Shop Thank You Flowers, FTD® Thank You Flowers, Teleflora Thank You.
---
Exeter Flower Delivery, Gateway Flower Delivery, 105 Mile House Flower Delivery, 93 Mile Flower Delivery, Tatton Flower Delivery, Lone Butte Flower Delivery, 108 Mile Ranch Flower Delivery, Buffalo Creek Flower Delivery, 111 Mile House Flower Delivery, Forest Grove Flower Delivery, 114 Mile House Flower Delivery, Lac la Hache Flower Delivery, 122 Mile House Flower Delivery, Sheridan Lake Flower Delivery, Roe Lake Flower Delivery, Wright Flower Delivery, 127 Mile House Flower Delivery, North Bonaparte Flower Delivery, Eagle Creek Flower Delivery, 70 Mile House Flower Delivery, Bridge Lake Flower Delivery, Canim Lake Flower Delivery, Chasm Flower Delivery, Mahood Falls Flower Delivery